The Styles tab makes it easy create the look and feel that you desire for your website.
First start by selecting a style. In the left-most drop-down menu, you can browse styles by certain categories or search through the whole library at once.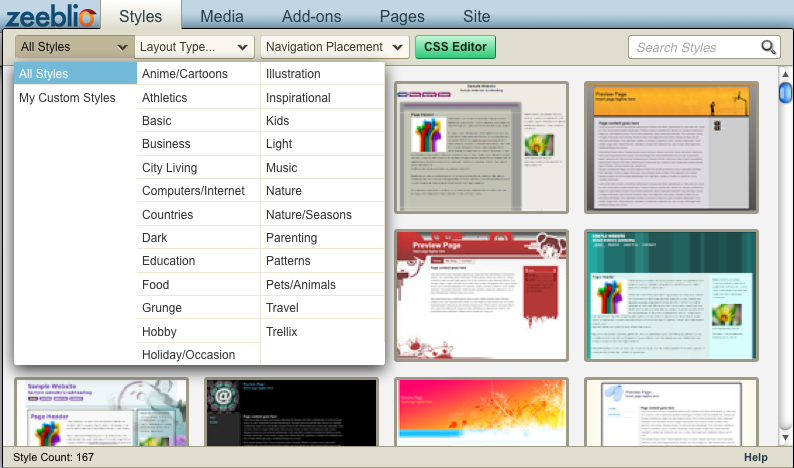 Next, select the type of layout that you want to have. If you don't want a sidebar, go with the one column layout. If you need a sidebar, you can select from having it on the left or the right of your page.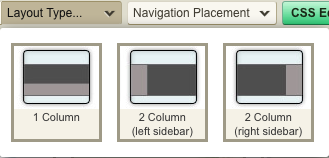 Depending on how you want your page to look, you can change the placement of the navigation by selecting different locations from the Navigation Placement drop-down. You can select as many or as few of the options as you wish. Also, you can change the location of the navigation on each page of your website.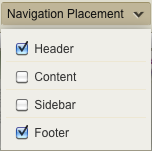 Tip: Putting navigation in your Footer is great for pages with lots of content. This makes it easier for your visitors so when they visit your page, they don't have to scroll back up to the top every time they finish viewing each page.

If you like one of the templates but want to make some tweaks, you can use the CSS editor to change certain aspects like the background color, images, etc. You can view the editor in Properties View or Source View, whatever you are more comfortable with to make your changes.

If you have a specific style in mind but don't feel like browsing, you can always search using the search bar for certain keywords that will find your perfect style.